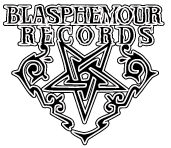 Great Reversals - Mere Mortals 12" (Black Vinyl)
Formed in 2009, Michigan's Great Reversals has steadily built an impressive discography. Releasing a host of EPs and splits, the band has consistently churned out powerful hardcore centered around deeply personal, often philosophical lyrics infused with the idealism that has always been at the heart of the DIY scene.
Now the band is poised to unleash their debut LP Mere Mortals in collaboration with State of Mind Recordings, Bitter Melody Records, and Hydrogen Man Records. Spanning 11 songs in total, "Mere Mortals" channels 90's heavyweights like Trial, Integrity and Harvest, while infusing occasional moments of post-rock flair. Lyrically, the record is a reflection on the often desperate and heart-breaking state of the human condition, as seen through the lenses of friends, family, and acquaintances. Recorded and mixed by Andy Nelson, and mastered by Brad Boatright, the weight of the record's subject matter is surpassed only by its crushing production, resulting in a jarring and colossal listen.
100 on purple
150 on yellow
150 on black
Write a review
Your Name:
Your Review:
Note: HTML is not translated!
Rating:
Bad
Good
Enter the code in the box below:
Related Products