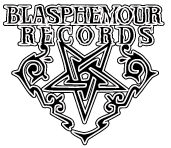 Go Set, The - Rolling Sound 12" (Black Vinyl)
Formed in 2003 over a shared love of traditional celtic and folk music, combined with early seventies punk rock, Melbourne's The Go Set are a band with a sound all of their own. Over the bands decade plus long career, they have recorded and released six studio albums with some of Australia's finest producers, played more than 1,200 live shows in over 22 countries, including the UK, much of Europe, USA, New Zealand and Japan and shared the stage with the likes of Flogging Molly, Reel Big Fish and The Living End. Having spent so long doing what they love, The Go Set took all that they've learned, decided to self produce and record their 7th studio album 'Rolling Sound' in an old surf club on the west coast of Victoria. Out on October 16th via FOUR|FOUR Music, Arrest Records Australia is proud to be releasing the new album 'Rolling Sound' exclusively on vinyl. This pressing will be available on Black and a limited number on Clear with Black and Green Splatter.
Write a review
Your Name:
Your Review:
Note: HTML is not translated!
Rating:
Bad
Good
Enter the code in the box below:
Related Products