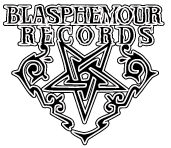 Love Below, The - Every Tongue Shall Caress 12 inch (Black Vinyl)
California's THE LOVE BELOW are back with their first full length LP. Thirteen tracks of frantic hardcore that sounds like Left For Dead/Cursed with some Pentagram meets Black Flag-esque guitar work.
Truly a breath of fresh air/originality in a time when a lot of bands wear their influences on their sleeves. If you loved their previous 7"s, this LP will blow you away!
Write a review
Your Name:
Your Review:
Note: HTML is not translated!
Rating:
Bad
Good
Enter the code in the box below: