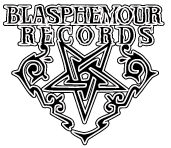 Titan/Witness the Fall - Split 7 inch
BBMA23 – 1st Press/180 (red vinyl w/ red/white cover, blue vinyl w/ blue/white cover & black vinyl w/ black/white cover). Red/70, Blue/63, Black/60 & Black (w/tri-color cover/friendspress)/23. Each cover is individually hand-screenprinted. Limited versions (pre-order only) came with shirts. B Side of the Vinyl is unlabeled/white.
CD Version out via Mark My Words (UK).
Titan – Chaotic early 00's Emo-Metalcore/Crymosh from Belgium. Members of xHeartfeltx, Serenity Fails, …
FFO: Jane., Shai Hulud, Converge, Kindred, …
Witness The Fall – Good old melodic 90's Style Metalcore from the Netherlands. Members of First Fight Down, Drain-Life, The Darkest Red, …
FFO: Skycamefalling, Poison The Well, Morning Again, Culture, …
Write a review
Your Name:
Your Review:
Note: HTML is not translated!
Rating:
Bad
Good
Enter the code in the box below: