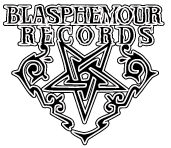 Goops, The - The Goops CD
"The Goops were formed in 1992 by guitarist Brad Worrell and vocalist Eleanor Whitledge. After a succession of bandmembers joined and left, bassist Steve Mazur and drummer Jeff Benison climbed aboard just in time for the Goops' self-titled debut album for Blackout! Records. The punk-popsters toured with Rancid and the Offspring and followed the album with a single/comic-book package called "On the Road with the Goops." Reprise Records signed the group to its Kinetic sub-label and released second album Lucky in 1996. The Goops also have a song on the soundtrack to the film Mallrats"
Write a review
Your Name:
Your Review:
Note: HTML is not translated!
Rating:
Bad
Good
Enter the code in the box below: