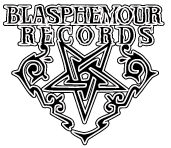 As the Sun Sets - Each Individual Voice CD
One of the most brutal and unrelenting metalcore CDs to ever be unleashed, all as an astonishing debut from a (then) young new band. These were extremely hard to hunt down as the label that released it is now defunct for all intensive purposes. AS THE SUN SETS debut here with eight tracks of absolutely pummeling, double-bass driven, speed-picked, pit-inducing metallic hardcore. Members went on to form DAUGHTERS and BURY YOUR DEAD and this is the reissue of their long sold out debut. Just about no other distros have this album, and this is the best way to check out the formative release from one of the most influential, innovative and ahead-of-their-time math/metal/tech/hardcore bands that existed before the DAUGHTERS were born. Highly recommended!
Write a review
Your Name:
Your Review:
Note: HTML is not translated!
Rating:
Bad
Good
Enter the code in the box below:
Related Products