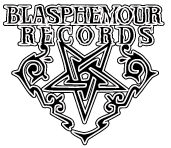 Deformity "Murder Within Sin" 12" (Multiple Options)
PREORDER. RELEASE DATE OF MAY 1ST 2019. If you order other non-preorder items, your whole order will be held until the pre-order item is ready.
20th Anniversary Edition of the classic H8000 metalcore album "Murder Within Sin" by Deformity. One time pressing of 500 copies on 4 different colors of vinyl.
Includes 11x11 full color insert, and download code.
Single records are $16.50, or buy the set of four for $60.00
Those of you in Europe can save on shipping by purchasing from Ugly and Proud Records.
20 Test Pressings
50 Smoke vinyl (label only exclusive)
100 Black vinyl
150 Opaque Red vinyl
200 Opaque White vinyl
Write a review
Your Name:
Your Review:
Note: HTML is not translated!
Rating:
Bad
Good
Enter the code in the box below:
Related Products