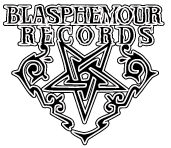 SHIPPING TERMS (Please Read!)
PLEASE NOTE:
Media Mail is only available for orders than contain media items ONLY. This means, any order that has items other than Records, Cassettes, CDs, Zines and Stickers cannot ship via medial mail. We cannot ship clothing or hair care products via media mail.
If you have items that cannot ship via media mail, please select either First Class, Priority or Express shipping.
If you chose the wrong shipping option, we will contact you to discuss additional shipping fees or cancellation of your order. Should you choose to cancel your order, you will receive a complete refund.
We try to be as fair with shipping as possible. Our rates are based on weight and location, and are priced by the US Postal Service. We have no mark up on shipping. All in stock orders will normall ship within 3 business days. The only time we would take longer than 1-3 days is if we are on vacation or your order contains a pre-order item. All orders with pre-orders will ship once the pre-order is available.
If you have any questions, please contact us.